When your space is inspired, so are you.
That's why you need a curator of inspiration. At Creative Office Pavilion, we'll work with enthusiasm, creativity, and ingenuity to deliver the space for you to be exceptional.
Learn More
Furniture + Design Services
From space planning to asset storage, our experienced teams can help you make your space exceptional.
See All Services
Prefabricated Construction
Prefabricated interiors are anything but cookie-cutter. Get customized results without the conventional timeline.
Learn More
Herman Miller Certified Dealer
We are a proud member of the Herman Miller Certified Dealer Network, which helps us provide exceptional service and performance.
How You Benefit
OE1 Workspace Collection
OE1 is a collection of optimized, essential pieces for a new era in the workplace. It's designed to help people experiment with space, discover what works in the moment, and change rapidly for the future.
Learn More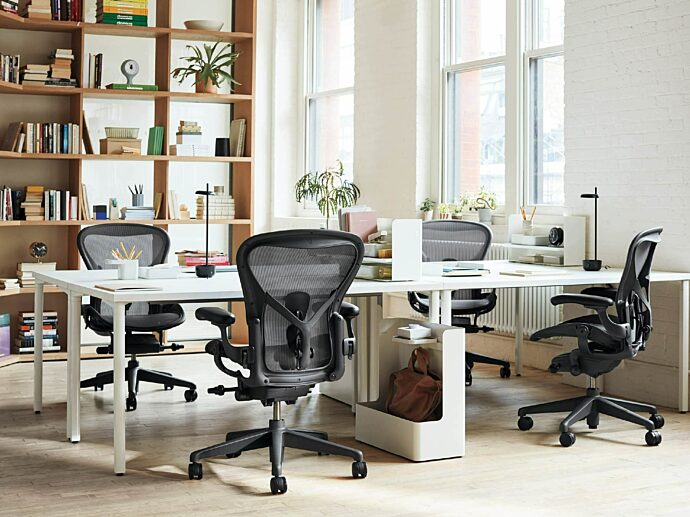 Herman Miller Professional
Get custom quotes on hundreds of furnishings from Herman Miller Group's family of brands.
Learn More
Power Your Posture
Herman Miller's performance seating is designed to respond to your body's every move to let you focus on the task at hand.
View Performance Seating
Do Your Best Work From Home
For a limited time, complete your home office for half the price from Sit On It Seating. Use the link below for a special discount code, automatically applied at checkout.
Shop Now
Introducing the Framery One Soundproof Pod
Soundproof like Framery. Futureproof like no other.
Meet Framery One
"The new furniture is excellent and people love the new space. It has had a very positive impact on peoples' moods and the overall environment. Working with COP was a pleasure and we are thankful for all that you did (and do)."
View the Project
Improve Teamwork in Healthcare Environments
How healthcare settings designed to enable communication can improve clinician teamwork—and save lives.
Read More
Plan Your Return to the Office
Returning to the office requires insight and planning. Creative Office Pavilion can help with floorplan analysis and redesign to keep your business and people safe in the post-COVID workplace.
Learn More
Project Spotlight: Thrive. An Exact Sciences Company
To envision a healthier future through an innovative detection technology, Thrive's new headquarters needed to promote an effective harmony between lab research and office space.
View the Project
"To know that I had a team like Creative Office Pavilion behind me gave me absolute confidence that all would go well. I am so grateful to all of you for the roles you played in helping me bring this project together."