Inspiring spaces, exceptional work.
Let us be your curator of inspiration. At Creative Office Pavilion, we'll work with enthusiasm, creativity, and ingenuity to deliver the space for you to be exceptional.
Learn More
Our Markets
We make spaces for everyone.
No matter what market you're in, we have the tools and expertise to help you meet your goals.
Insight and Ingenuity
As one of Herman Miller's largest dealers, we're tried and true. But at Creative Office Pavilion, we're also looking forward. Always bringing you fresh ideas and industry-leading products.
Who We Are
What's New?
See the latest from Creative Office Pavilion and Herman Miller
Creating a Resilient Healthcare Facility
Design healthcare facilities that bounce back during times of disruption—that adapt quickly as needs change, while maintaining quality and relevance.
Learn More
Ocean-Bound Plastic
As part of NextWave Plastics, Herman Miller is working to divert ocean-bound plastic waste and put it to use in its products and processes.
Learn How
Modular Design + Healthcare
Modular casework solutions help control costs and maintain schedules, so health systems can start generating revenue sooner.
Learn More
Looking Forward
What is the future of work? And how can companies best navigate it?
Read More
Project Spotlight: Thrive. An Exact Sciences Company
To envision a healthier future through an innovative detection technology, Thrive's new headquarters needed to promote an effective harmony between lab research and office space.
See Project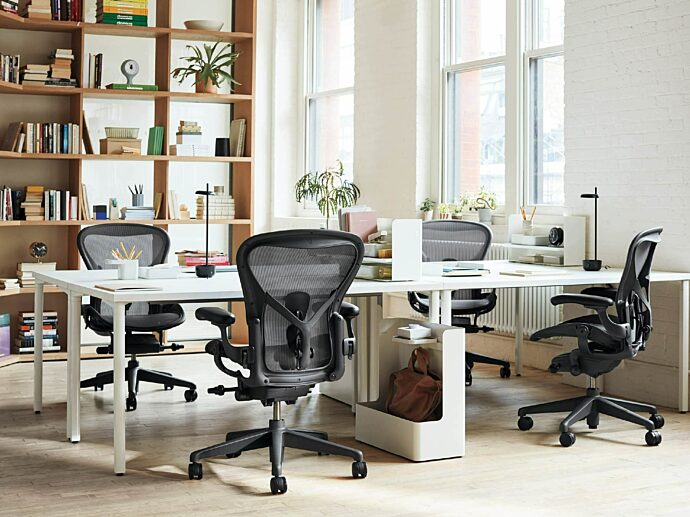 Herman Miller Professional
Get custom quotes on hundreds of furnishings from Herman Miller Group's family of brands.
Learn More
Creativity is Core
From an intuitive process rooted in experience, to our skills problem-solving with confidence, creativity is embedded in everything we do.
Our Services
Interior Construction
Prefabricated interiors are anything but cookie-cutter. Get customized results without the conventional timeline.
Learn More
Warehouse Services
Storage is just part of what we do. Our infrastructure and manpower make us an ideal full-service logistics partner.
Learn More
Attitude is Everything
Our culture embraces working hard, doing the right thing, and leading with enthusiasm.
Our Team
Our team is growing!
We have positions open across multiple offices in multiple departments.
Browse Jobs
Ready for the next step?
Connect to share your project goals or questions and someone from our team will be in touch!